Acne Treatment
---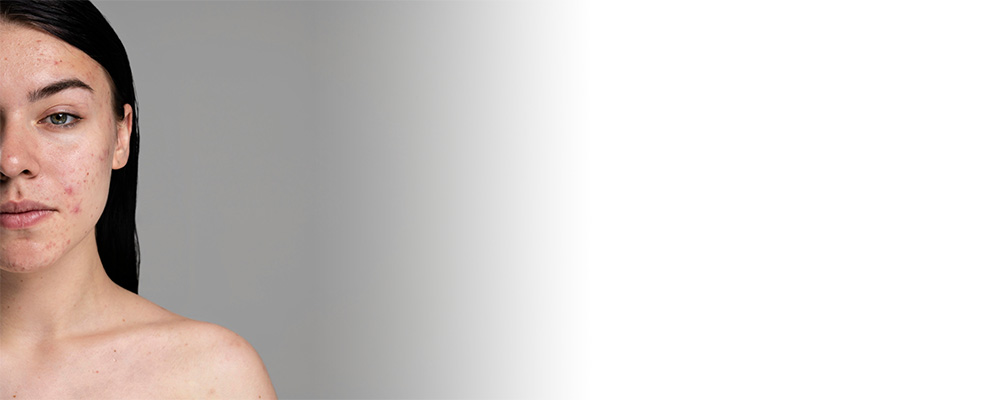 : 2021-06-22 19:01:26
Viewing : 24126
---
What is acne?
Acne is an infection of the sebaceous glands. As a result, clogging occurs. It consists of pimples, blackheads, hardened red cysts filled with inflammation.
What is laser acne treatment?
Bacteria that cause acne are sensitive to 400-980 wavelengths. Successful results are obtained with I PULSE and GEMINI treatment containing this wavelength.
Is acne skin care or peeling done?
Infection-related redness, acne, comedone formation should be treated in the next steps when the infection passes. Acne skin should not be taken into care, tightening and peeling should not be done.
Are there any other effects of laser acne treatment?
Other positive effects of this treatment method are the elimination of acne and associated redness with I PULSE and GEMINI treatment, as well as the fading of the scars on the skin by stimulating collagen production, and the disappearance of depressions and puffiness.
How long do the sessions take? How many sessions are required? Is it painful?
It takes 15-20 minutes. Results begin to be seen after an average of 4 sessions. Depending on the severity of acne, the number of sessions can be extended to 8-10 sessions. It is painless. No local anesthetic is required.
What is its superiority over other treatments?
Since it has no side effects, it should be preferred before drug treatments. It also corrects old acne scars, reconstructs the skin, and stimulates the defense system. It gives a fresh, lively, sparkling appearance.
What should be considered during treatment?
It is very important to follow the general cleaning rules. Hands and hair should be washed frequently and should not come into contact with the face. Pimples should not be itchy, squeezed, or peeled. Care should be taken not to consume fatty foods, stress-relieving programs should be implemented.