Fingerprint Nutrition Program
---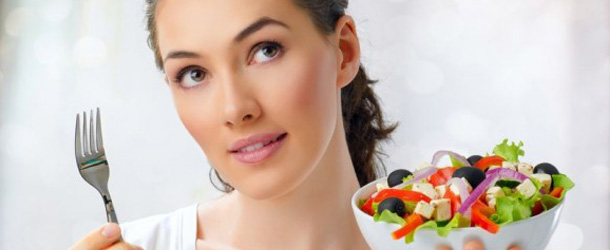 : 2021-10-23 17:59:28
Viewing : 3985
---
The fingerprint system is a weight-regulating program that has been put into practice entirely by doctors and enables people to use their metabolism more efficiently.
Fingerprint nutrition program is a personalized weight loss program. Thanks to the program, previously acquired eating habits are transformed into a completely natural and healthy way.
With this program prepared for metabolism, the person first undergoes various health checks, laboratory analyzes are carried out, and the results are evaluated in Germany, and a nutrition and
weight loss program is created completely for the patient, taking into account the health status of the person. At the same time, thanks to this program, it has been observed that weight problems have almost completely disappeared. This program, which is far from shock diets, is prepared primarily by considering the health status of the person, as it is personal. While applying this method, it is aimed that the person's metabolic balance will work in the most efficient way.
What are the Effects of Fingerprint System?
As the name of the program suggests, patients who want to lose weight choose the right balance in terms of direct metabolism. While choosing this balance, the effects of the foods most suitable for the patient's body chemistry on the metabolism are determined. It is not considered appropriate to use the Fingerprint System, which is completely tailored to the person's weight and health status, outside of the person being prepared.
How Does the Fingerprint System Succeed?
The main factor in the success of this system is that it is prepared only according to the health and metabolism status of the patient. The foods you will eat are chosen as the right and healthy foods according to your body structure.
How Does Fingerprint Nutrition Program Lose Weight?
Because the program is completely personalized, the patient receives all the healthy nutrients that his body really needs. What should be considered here is that the weight control should be determined according to the hormone structure of the person, rather than the content of the nutrients to be taken in the program. In this way, the metabolism of the patient who wants to lose weight is made to work more efficiently. As long as the patient sticks to the program, his weight is controlled and the hormonal balance of the metabolism is regulated.
How healthy is the fingerprint system? Will I lose my health while losing weight?
In fact, the main purpose of the program is for the person to take healthy foods that are completely suitable for his/her own body. Thanks to these foods, the patient who wants to lose weight eats much healthier than his old life. Satisfaction of those who implement the programs; that they sleep better, eat healthy and are psychologically affected positively.
Fingerprint system at the same time;
- Those who want to eat healthy,
- Those who want to gain weight by eating healthy,
- It is applied and recommended for those who want to have a more energetic lifestyle.