Golden Mask
---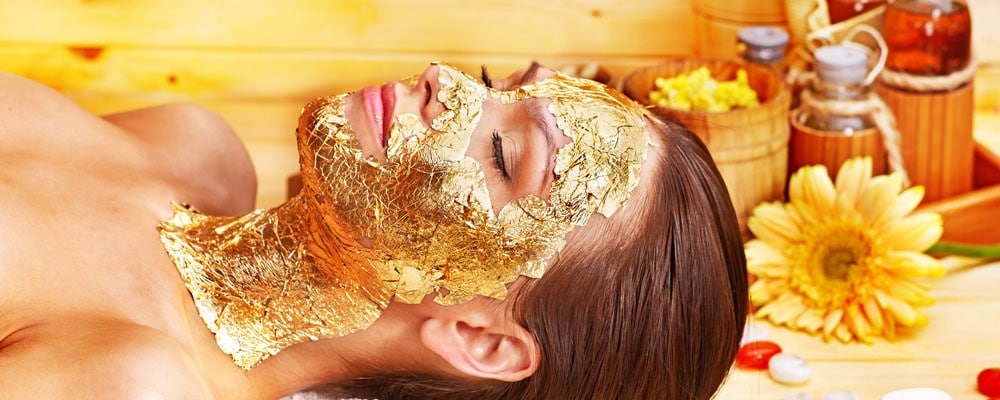 Category : 2021-10-23 17:45:15
Viewing : 1938
---
The gold mask is known as a skin care mask that helps to remove wrinkles, acne and blemishes on the skin. The golden mask is a kind of mask that women use to care for their skin, dating back centuries.
The biggest feature in history for the gold mask is that it was widely used during the Cleopatra period. The gold mask, which was used by the people who ruled the country in general in very rich countries in the past, or by people of that wealth, has come from that period to this period, it has been determined that it is very effective on the skin and corrects and repairs the structure of the skin.
It is a fact accepted by many that the skin of people who make gold masks are brighter and appear healthier. The golden mask, which provides great benefits in skin treatment and repair, has survived to the present day by maintaining its awareness for centuries. The gold mask, which has become very common and well-known in Turkey, has become more and more demanded and sought after day by day.
In addition, the golden mask can show the effect of botox. We can count the benefits of the golden mask, which has many benefits, as follows gold mask
- Greatly corrects and eliminates wrinkles and lines on the skin.
- It is ensured that the dead cells in the skin are revived and premature aging is prevented.
- Reducing acne and pimples on the skin.
- Reduction in scars and blemishes on the skin is provided.
- It provides a very lively and bright appearance by opening the color of the skin and makes a difference.
The gold mask, which has many more features like this, has become very preferred in Turkey.
The application of a gold mask starts with testing the skin type and using the skin cleansing products determined accordingly. After the skin is cleaned of dirt and oil, the golden mask is applied to the skin. After waiting for 15-30 minutes, the mask is removed.
Many beauty centers that say they make gold masks have also sprung up for this reason. However, we should remind you that expert and well-known places should be done in a place that can do this job properly. Everything about care and skin needs to be done in the best way. It is necessary to apply to places with high experience in gold masks. We recommend that you also get expert opinions on the skin.